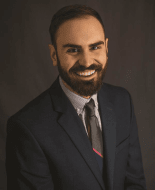 Get renters insurance coverage options in Chicago, IL
from State Farm® insurance agent
Nick Kosiek
See reviews
Get a renters insurance quote
Protect your personal belongings with affordable renters insurance coverage that fits your budget.
Renters insurance discounts and savings
Choose State Farm and save! As a State Farm customer, you could qualify for one or more of the many renters insurance discounts we offer, including:
Multiple line
Add up the savings! When you purchase both renters and auto insurance from State Farm, you may be eligible for discounts on both policies.
Home alert protection
If you've installed a smoke detector, fire alarm, burglar alarm, or other home monitoring system, you may qualify for a renters insurance discount.
Save money with higher deductibles
While a higher deductible lowers your premium, it will increase the amount for which you are responsible if a covered loss occurs. So, if you're okay with more financial risk, you can lower your monthly premium.1
1 Not available in all states. Please contact your State Farm agent for more information.
About me
State Farm insurance agent
Agent license IL-16938900, IN-3625739
Offering auto insurance, life insurance, home insurance
Health insurance, business insurance, boat insurance
Serving Rogers Park, Edgewater, Uptown, Andersonville,
Chicago, and the Chicagoland area
Office details
Address
1771 W Greenleaf Ave, Chicago, IL 60626
See map and directions
Office hours
| | |
| --- | --- |
| Sunday | Closed |
| Monday | 09:00AM-05:00PM |
| Tuesday | 09:00AM-05:00PM |
| Wednesday | 09:00AM-05:00PM |
| Thursday | 09:00AM-05:00PM |
| Friday | 09:00AM-05:00PM |
| Saturday | Closed |
Insurance products
Auto
Home
Property
Business
Life
Health
Specialty products
Recent reviews
I can't speak highly enough of Nick and his team. Every single time that I have reached out to Nick regarding coverage, he responds in such a timely manner with a clear and concise answer. This review was prompted because we just had a baby and our AC is acting a little funny. Nick addressed the changes that needed to be made so our condo association could approve the work. This was literally done within minutes of reaching out. Nick even has the best Chicago neighborhood rec's. I honestly have no reservations about Nick from State Farm. Let him be your agent, you won't regret it!
Best insurance agent in the neighborhood.