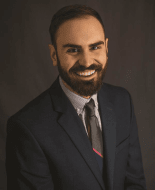 Get condo insurance coverage options in Chicago, IL
from State Farm® insurance agent
Nick Kosiek
See reviews
Get a condo insurance quote
Protect your unit and personal belongings with condo insurance coverage that fits your lifestyle and budget.
Condo insurance discounts and savings
Choose State Farm and save! As a State Farm customer, you could qualify for one or more of the many condo insurance discounts we offer, including:
Multiple line
Bundle and save! When you purchase both condo and auto insurance from State Farm, you may be eligible for discounts on both policies.
Home alert protection
You may qualify for a condo insurance discount if you have installed fire, smoke, or burglar alarms or any other home monitoring system.
Automatic sprinklers
If your unit has an automatic sprinkler system, you may be eligible for a discount on your condo insurance.
Discount availability and discount amounts may vary.
About me
State Farm insurance agent
Agent license IL-16938900, IN-3625739
Offering auto insurance, life insurance, home insurance
Health insurance, business insurance, boat insurance
Serving Rogers Park, Edgewater, Uptown, Andersonville,
Chicago, and the Chicagoland area
Office details
Address
1771 W Greenleaf Ave, Chicago, IL 60626
See map and directions
Office hours
| | |
| --- | --- |
| Sunday | Closed |
| Monday | 09:00AM-05:00PM |
| Tuesday | 09:00AM-05:00PM |
| Wednesday | 09:00AM-05:00PM |
| Thursday | 09:00AM-05:00PM |
| Friday | 09:00AM-05:00PM |
| Saturday | Closed |
Insurance products
Auto
Home
Property
Business
Life
Health
Specialty products
Recent reviews
Best insurance agent in the neighborhood.